Globalization and Localization Association (GALA)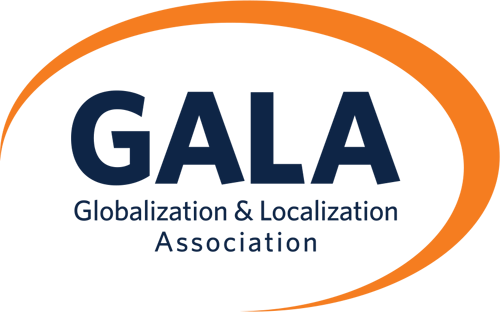 The Globalization and Localization Association (GALA) is a trade association — a nonprofit organization that serves and supports the language services and technologies industry. That industry encompasses translation, interpreting, localization, internationalization, and the technologies that support those activities.
We believe that a strong professional community creates a strong industry. We focus on best-practices, knowledge-sharing, professionalism, and industry development. We know that multilingual communication is at the heart of global business and that companies with a global mindset that invest in translation and localization come out ahead.
GALA delivers value to our member community by providing resources that help language industry professionals solve their business challenges and serve the needs of local markets worldwide. We offer a non-biased platform for information-sharing and collaboration, and we build connections between industry stakeholders. GALA creates and supports initiatives that advance localization best practices and raises awareness about the value our sector brings to global business.
GALA's independent, nonprofit status, its global reach, and its commitment to quality make it a trustworthy source of industry information. Through GALA's programs and insightful content, individuals become more knowledgeable, organizations grow and mature, and the global language industry makes gains in professionalism and prominence.
GALA is future-oriented and human-focused
GALA provides access to expertise on industry trends, technologies, and best practices
GALA is a community and a platform where people learn, share, and inspire one another
GALA supports the growth of professionals, businesses, and the global language industry