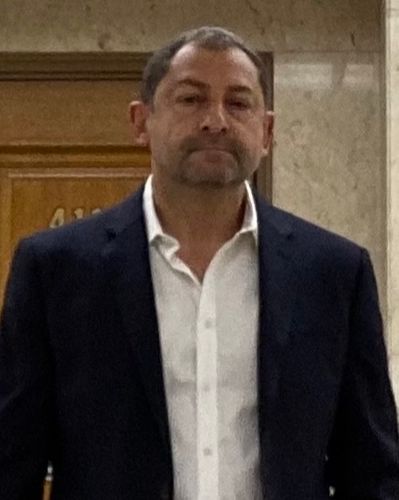 Zeev Haskal
CEO
,
Mega Group Investigations
As Mega Group's founder, Zeev Haskal delivers a powerful combination of investigative and security experience with unrelenting diligence and dedication. Having spent over a decade in his native Israel working at the highest levels of service to his country, Zeev has an exceptionally tactical perspective on complex matters requiring out of the box thinking and creative problem solving. While serving in Israeli's Special Forces, Zeev was responsible for directing intelligence gathering teams during some of the nation's most trying times. Thereafter, while working in Israel's Secret Service, Zeev planned, designed and implemented successful security strategies for Israeli dignitaries and events of national significance.
Upon relocating to the United States in 1989, Zeev founded Mega Group and under his leadership the company quickly earned a solid reputation for a dedication to professional excellence, exceptional client commitment and uncompromising ethical standards. Today, Mega Group counts among its client's multinational corporations, respected banks and financial institutions, international law firms, government agencies, sports teams, entertainers and prominent individuals.
Today, Zeev oversees Mega Group's Intelligence division and Cyber and Physical Security Teams, lending his critical thinking, creativity and expertise to the planning and execution of physical & cyber threat assessments, counter-surveillance measures and computer forensics. Through his extensive past experience in cross-border due diligence and intelligence gathering, Zeev also fosters Mega Group's strategic relationships with foreign intelligence allies and maintains a particular passion for global reaching assignments.
Zeev has spoken to California Bar Association panels and has become a sought-after lecturer with the Association's MCLE programs on topics including trade secret protection, computer forensics, civil and criminal defense, asset tracing, workplace violence and pre-employment matters. Zeev has been a guest lecturer to Federal Bureau of Investigation and Department of Justice agents and at Loyola University on topics including asset-tracing and the well-respected procedures he developed and implemented for hostile takeovers in matters of insolvency and receivership. Over his career, Zeev has recovered for his clientele more than a billion dollars in lost assets. Zeev has further been engaged in script development and technical consulting to entertainment directors and writers.
Zeev is a licensed Investigator in the state of California and is a member of the World Association of Detectives, the Society of Competitive Intelligence Professionals, Association of Certified Fraud Examiners, American Society of Legal Investigators, American Society of Industrial Security, California Association of Private Investigators, and the Century City, Beverly Hills, and San Fernando Bar Associations.