26 Jan 2022
Toyota sales grow as firm retains global best seller title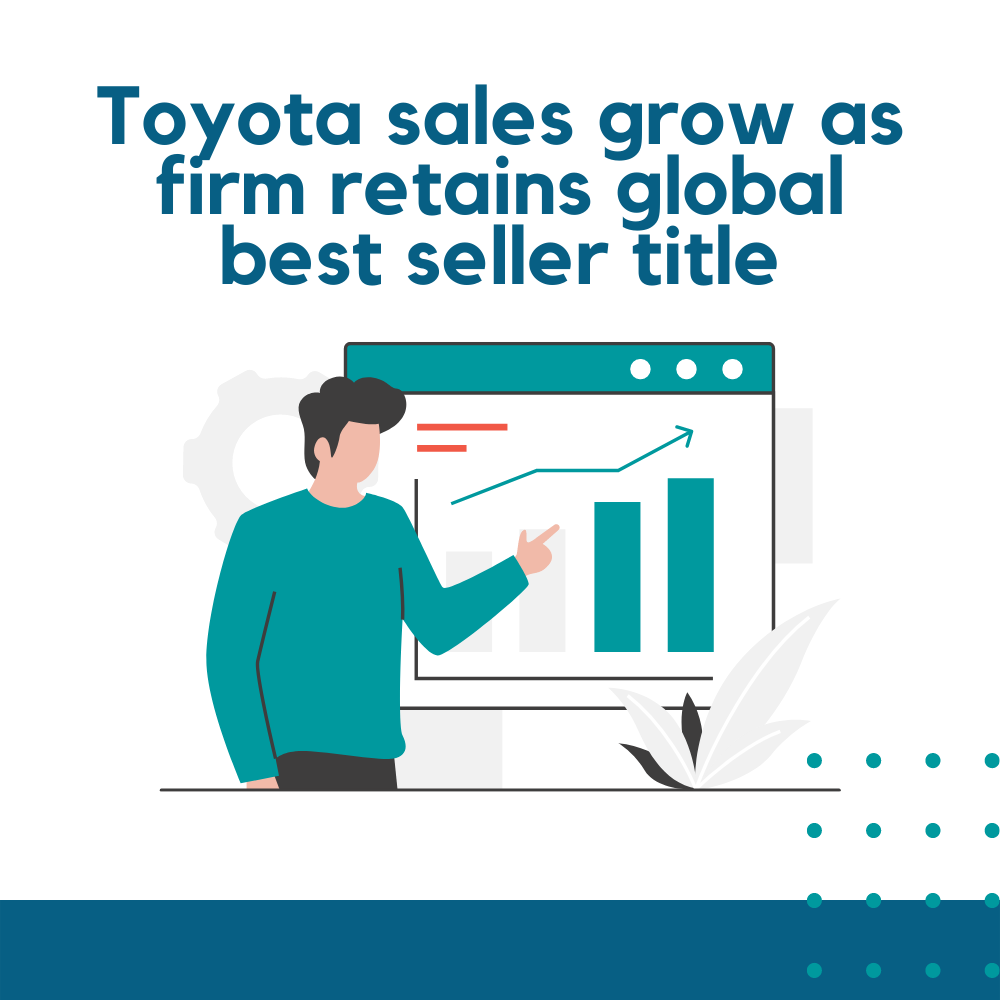 Toyota sales grew by 10.6% in 2021 as the Japanese car maker retained its position as the world's best-selling brand for a second consecutive year.
Combined with its premium brand Lexus, Toyota sold a total of 9.6 million units last year. They outsold Volkswagen, its closest competitor, by around 4.8 million. Toyota's growth in sales has been attributed to its supply-chain preparation and stockpiling before the automotive industry was gripped by shortages of mechanical components.
Since the pandemic, they have seen significant growth in the sales of electric vehicles, selling a total worth of 2.6 million last year, representing growth of 33.8%.
The main reason why Toyota was so successful in sales in the past year is because they sell their products globally, meaning that they achieved significant growth in several international markets.
Asia was its largest market, with 3.1 million units sold for growth of 13.2%

North America was the second best market for Toyota, with 2.6 million vehicles sold for growth of 11.3%

In the US in 2021, they became the country's best selling manufacturer, ending the General Motors' 90 year domination of the market

In Europe, Toyota sold just over a million vehicles, representing 7.1% of growth
Toyota is just one of many companies that have entered international markets and seen great benefits of doing so. For example, by extending your business model to new overseas territories your business gains access to a whole new audience, meaning millions of potential new customers, and more sales.
With Going Global you can get the support, services and the education you need to turn your SME into a global enterprise. Attend the show on the 16th & 17th November, to find out more about expanding your business into new international markets.