Tips for preparing your business for global expansion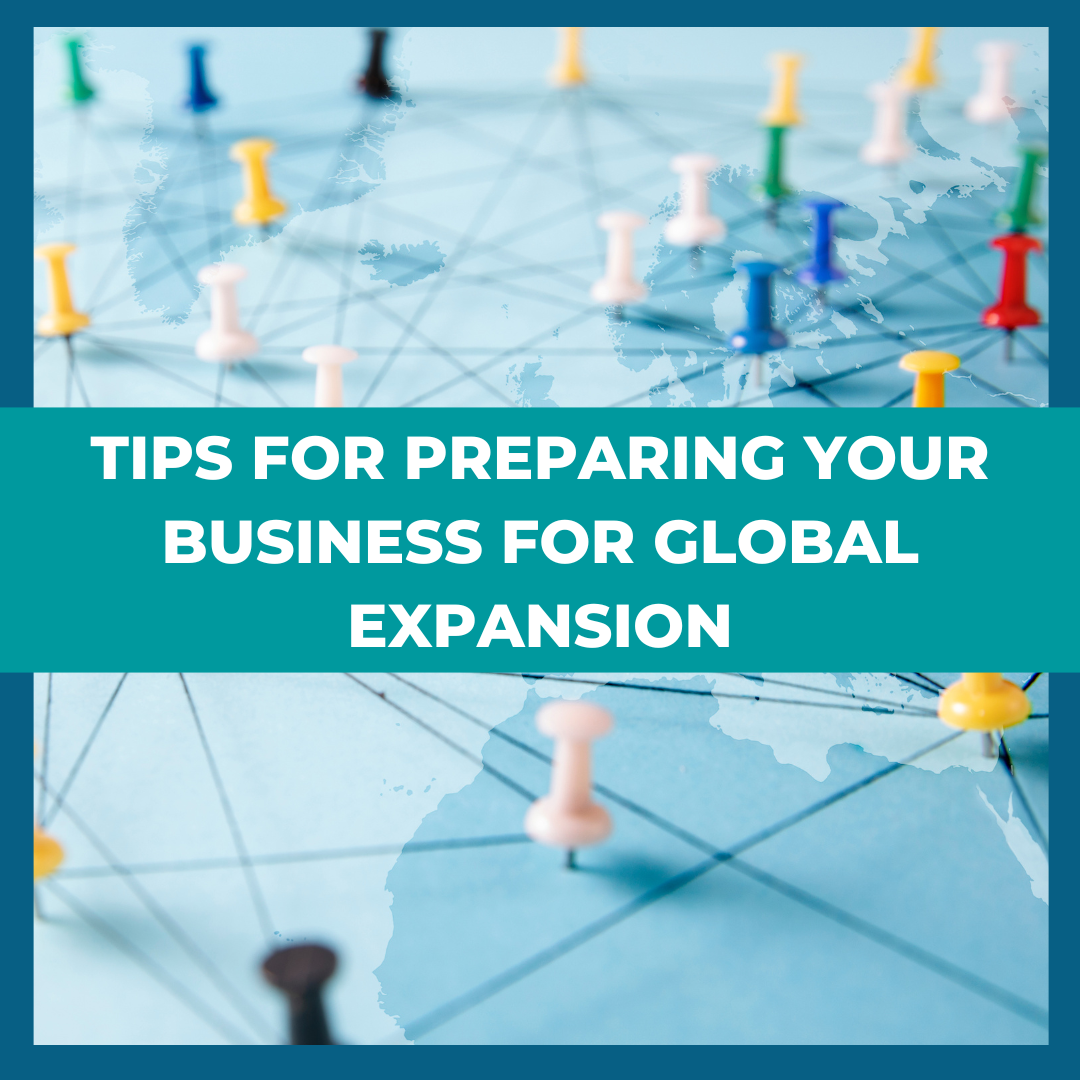 Global expansion for your business can seem overwhelming and confusing. It is a high risk commitment both financially and physically when it comes to expansion. This is why we have compiled a few tips and tricks to consider when expanding your business globally to aid you through the process and provide you with some guidance. It is crucial that you understand the challenges that come with international expansion so that you are prepared.
Market Research - It is important that you research and evaluate the market. If you do not make the effort to research and understand your market you will not be able to tailor your product or services for a successful launch.
Prepare a GTM strategy - Go To Market strategies are used within a business to enhance the overall customer experience by offering a product that is superior and at a more competitive rate.
Research local competitors- This is an important one. In order to understand your business you need to understand your competitors and what they are doing. It is important to understand your competitors UPS, who their target market is and which channels they may use as you can learn a lot from your biggest competitors.
Adapt your product / service to your market - Adapting your product to the local market to suit the needs of your target market is an important step towards successful expansion. This could range from product or service modifications, changes of imagery, packaging or marketing techniques. If the product does not resonate with the local market, it will need adapting to drive sales.
Adapt your sales and marketing strategies - It is important to adapt your strategies to suit the market you're heading into. By not doing so you risk losing sales.
Seek expert advice - If you are unsure on global expansion it is best to seek expert advice. You do not want to end up wasting your time and finances working with the wrong organisations or consultants who do not understand your business needs or don't bring in any sales.
Availability - You will have to make yourself available across time zones. In order for your plans to progress chances are you will need to hold some meetings that won't be in your own time zone.
Cultural Differences - It is important to consider any cultural differences to understand your market and provide the best goods / services. You will have to adapt your product for the market you are heading into so don't be afraid to make some changes.