Business Live Global USA LLC
| Business Services
| Globalisation/Localisation
| Marketing & PR
| Networking
| Outsourcing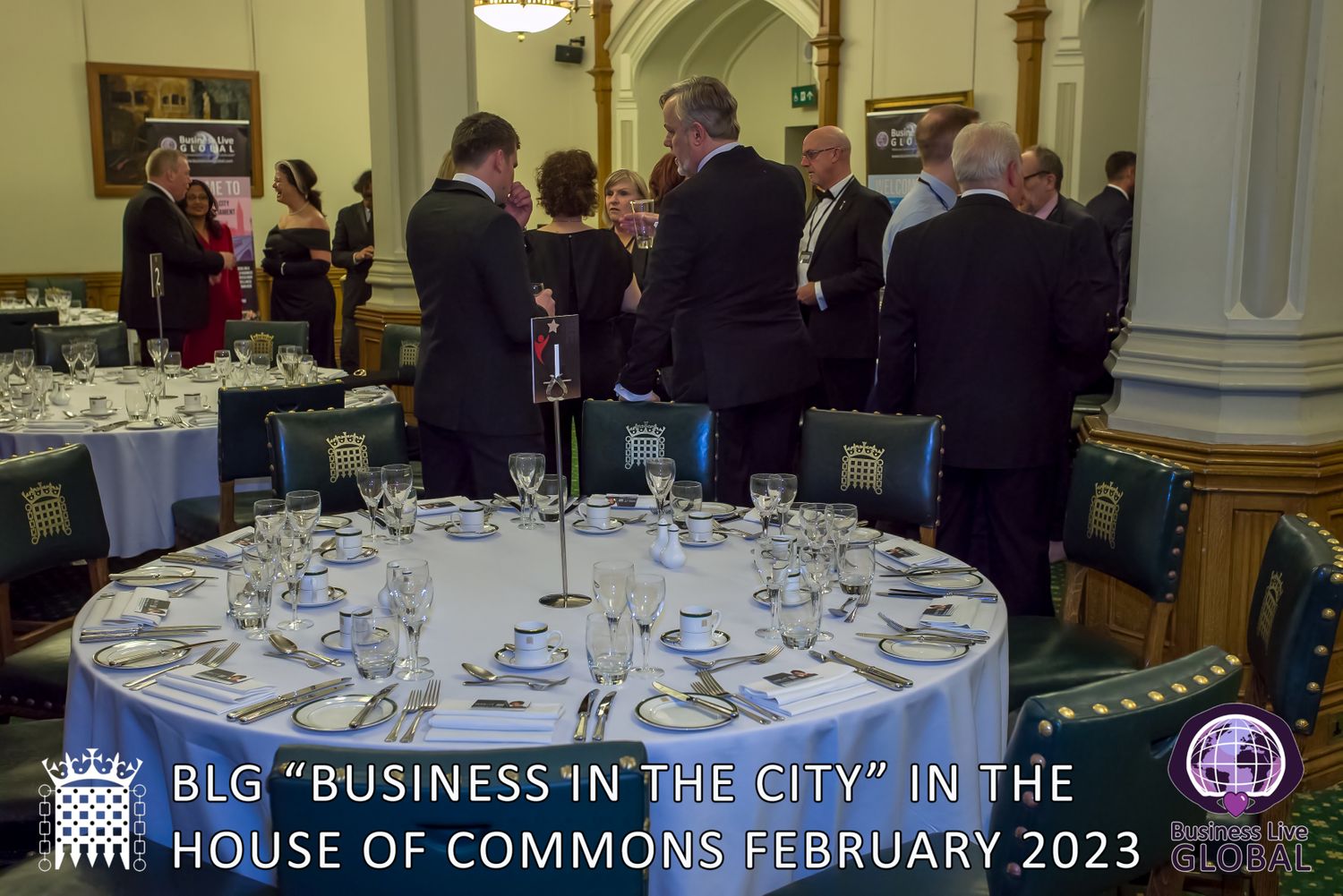 Business Live Global is a global business network for entrepreneurs and business leaders whose annual turnover exceeds $500,000 per year OR for companies who are seeking to take their business global. BLG only allows members to join after they have successfully passed our stringent DD (due diligence) process. BLG also provides a variety of business growth and funding solutions to rapidly accelerate profits and ultimate business success. Victoria Beale, founder and president of BLG hosts her own TV show on NTV which has a global viewership of 17m and has been offered to host another 'Dragons Den/ Shark Tank' style show in the near future.
Business Live Global LTD also specializes in providing businesses with a unique, 12 month programme of commercial, lead generating and eventually 'self funding' events (live and/or virtual). The unique events programme encourages new, pre-qualified prospects to engage with the business and the brand, stimulate word-of-mouth, and increase new, pre-qualified customers to the company. Victoria and BLG conceptualize bespoke events or lead generation campaigns, which change every 3 - 12 months. This retains interest, creates a full sales and marketing strategy - BLG event manages logistics on the day (whether virtually or live) and follows up with any leads afterwards. Each programme is tailored to the client's requirements, target audience and budget. BLG provides an entire supply chain of promotional and production expert partners who work alongside their in-house team to ensure a successful outcome.
We also offer our unique business development Business Growth and Media Packages to stimulate lead generation.
During lockdown Victoria and her CTO created BLG Radio (a dot com radio station for entrepreneurs) which now has regular listeners from 32 different countries. We have recently invested further into the radio station which enables us to be heard on all smart speakers, smart TV's and android/ apple devices worldwide.
BLG super network was also created during lockdown - an online, 2 hour networking session for aspirational, global business leaders. Victoria was instrumental in persuading other, independent networking organizations, major influencers and trusted partners to join BLG super network - promoting one online event together every month. This helped turn the BLG network into the well regarded, global business network it is today.
In September 2021 BLG re-launched their legendary, live lunches again in Nottingham, sponsored by Paytap see video below:
In November 2021 we launched in Africa on 24th November 2021 in Uganda and live on Ugandan TV with the Vice President of Uganda announcing that she was joining the BLG membership.
All new members currently get the chance to run a BLG corporate lunch bi-monthly in their respective area.
Background
(2010 to 2017 Business Live operated as a professional membership organization attracting over 60 decision makers of SME's in MK, Leicester and Nottingham (United Kingdom) every month. Victoria now owns all the data from these events and her company at the time underpinned all the sales and promotion for those events )
Victoria Beale (CEO and Founder) has over 20 years working within the corporate world - starting as a recruitment consultant at 16 years old, then direct sales and last position was Director of a successful recruitment and training business in Milton Keynes, England. Since 2009 Victoria has created and implemented over 3000 high profile corporate, property and health and wellness events, including major exhibitions, conferences and the Business Live business networking lunch club (now known as BLG) (as above).
Victoria's past 15 years experience, has been creating, promoting and implementing lead generating events for clients - from small business lunches of 30 to 80 delegates to major exhibitions of 1500 to 3000+ delegates, below are just a small selection of live events:
Sept 2009 - Make it Happen with Kriss Akabusi MBE

Jan 2010 - Business Live LTD launched in Milton Keynes

August 2012 - Business Expo 3.0 launched

March 2013 - 1st Business Expo 3.0

Sept 2013 - 1st 'Business In The City' Event at The House Of Commons

March 2014 - 2nd Business Expo 3.0

April 2015 - 3rd Business Expo 3.0

Nov 2016 - Landlord Summit MK

Feb 2017 - Landlord Summit MK

June 2017 - Landlord Summit MK

June 2017 - Building Business Partnerships

Sept 2017 - Landlord Investor Summit Oxford

Sept 2017 - Building Business Partnerships

April 2017 - Property Live launched

Feb 2018 - Business Live Conference and Expo

July 2018 - The Bartercard Academy

Nov 2018 - Property Live

Mar 2019 - Launch of INN (Home House)

May 2019 - Launch of Your Office Space

Sept 2019 - Business Live Health and Well-being with Bannatyne

Jan 2020 - David Bowie Art Exhibition

Mar 2020 - Female Techpreneur Launches

Feb 2021 - Business Live SUPER Network launches

Sept 2021 - BLG Nottingham Launches

Nov 2021 - BLG Africa Launches

Jan 2022 - NTV Unscripted

Feb 2023 - Second 'Business In The City' at The House Of Commons
VB/ BLG currently owns a network of over 100,000 investors, property developers, CEO's/ Senior Directors and decision makers. 60% UK/ Europe and 40% Global. We have an extensive reach across all social media platforms which have been operational for over 14 years. BLG is actively setting up hubs in over 60 countries across the world and Victoria has extensive relationships with international partners and influencers.
In 2022 Victoria became host and anchor for her own TV show - live on NTV - Bangladesh and India's number one TV station with over 17m viewers worldwide - NTV Unscripted.
Address
The Pinnacle
170
Midsummer Blvd
Milton Keynes
Buckinghamshire
MK9 1BP
United Kingdom