10 Feb 2022
Litigation and Arbitration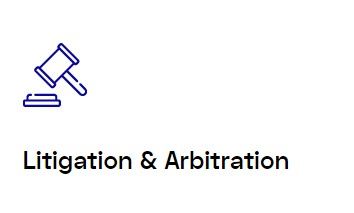 Our litigation practice is well organized and equipped by legal professionals who have significant experience and perspectives in managing litigation procedures. Our Lawyers are well experienced in representing the clients in Civil, Commercial, Employment disputes, Criminal cases, and before all kinds and levels of the courts and judicial bodies.
The Courts and authorities we represent our clients before:
All types and levels of courts.
Various departments of Board of Grievances.
Committees for resolution of insurance Disputes & Violations
Labor courts and offices
Arbitral tribunals
All administrative committees of competent jurisdiction
Coordination and supervision of litigation in jurisdiction out of Saudi Arabia.